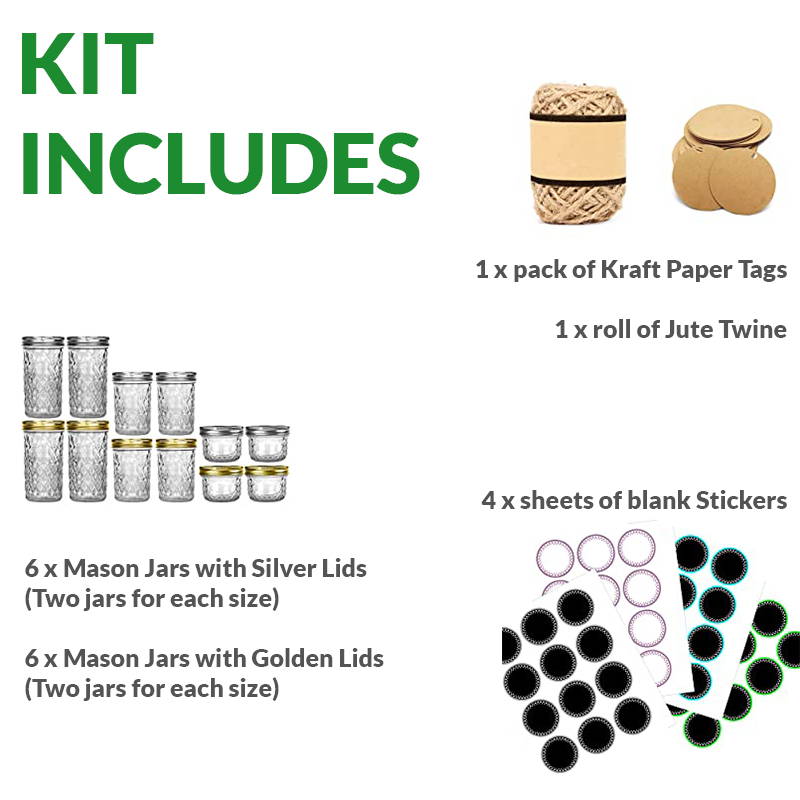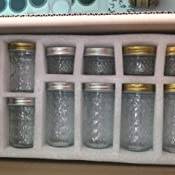 5.0 out of 5 stars Great value!
Select this set between others because of its unique outlook, diamond-shaped pattern on glass jars surface reduces the slipperiness while handling them. I'm using it to contain many things such as leftover, jam, beverages in my kitchen, making my kitchen, fridge look neater. My husband loves drinking and bringing the large jars everywhere, we don't waste plastic anymore.
A little expensive but it's worth the money!"
Excellent Spice Jars!
"The jars are made from lead-free glass and extremely strong. The diamond pattern, reducing the slipperiness on the surface.
I have mainly been using this to keep spices in the cupboards, cocktails, sweets etc.

Cleaning is easy with some warm soapy water. Overall very pleased with them. They look elegant and help reduce plastic in the household as they also do not take up too much space.. "